Making Your Moment Matter
Annie works with leaders in different sectors – both for profit and non-profit – with her signature communication as experience style to create unique and memorable projects. She and her team are sought after for their ability to see and make visible the amazing ways that people and organizations face challenges, retain the heart of who they are, and are often transformed into new and thriving people and endeavors.
We welcome a conversation as a starting point to determine what you need and how we might be able to help.
Services include:
Discovery
Discover the story you most want to tell – the one that reflects the best of who you are/are becoming.
First Person Communications
Design programs and projects that tell the story of the lives of the people you impact or want to reach.
Exhibits, Websites, Experiences
Design the appropriate outward facing vehicle to bring the story to life.
Communications from start to finish
Train your messengers to tell your story effectively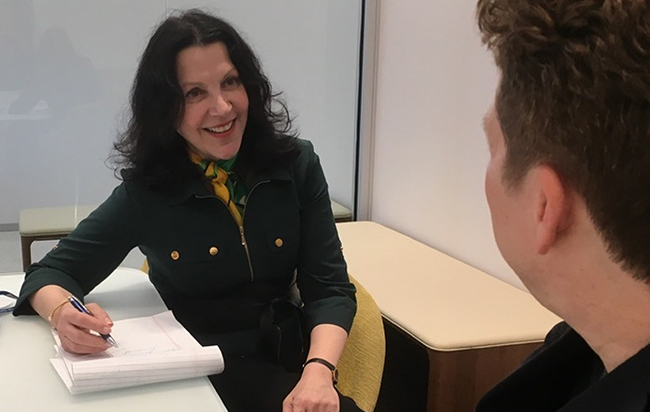 Consulting
We offer a range of services, with Annie's individual consulting as the anchor. We have worked with leaders in both the non-profit and for-profit sectors, as well as with entrepreneurs and artists. All to discover, see, bring to life and make visible the best of who they are and what they do. From writing to editing to assisting in developing a personal presentation for a host of settings – conferences, job changers, board presentations.
Development & Presentation
Should you need additional services to bring your story to life – web design, presentation, images, video or exhibit – we are available to produce these. We can also help in reviewing and editing existing materials to hone and shape your message.
Please contact us for additional information. We look forward to hearing from you.
© Annie Levy, All Rights Reserved